Welcome to MDP Marine Surveyors & Consultants
MDP Marine is specialized in providing surveying and consultancy services to the marine industry. Our goal is to provide our services efficiently and effectively at the highest level, allowing our clients to take decisions in a timely manner with minimal business interruption.
Our Office
Our office is centrally located in Willemstad, Curaçao, Dutch Caribbean, near the Port of Willemstad. We are able to provide our services onboard your vessel or at any shore side facility or office. We are internationally available and have experience working abroad.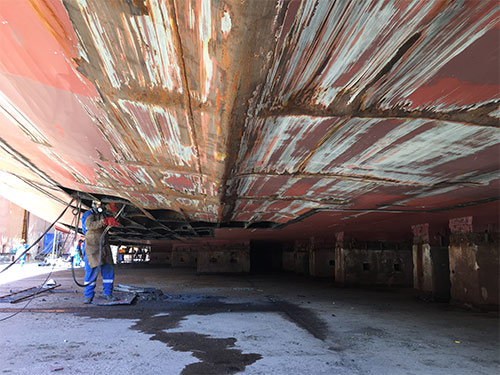 Our Services include
MDP Marine Surveyors & Consultants perform a variety of surveys such as condition surveys, pre-purchase surveys, on/off hire surveys, damage surveys, cargo surveys and quantity surveys. We also provide (technical) consulting services, owner representation, superintendence, and project management.
In partnership with Independent Maritime Consulting LLC (IMC) our common surveying and consultancy services include the performance of warranty surveys, Hull and Machinery and Loss of Hire Underwriters surveys, P&I Club condition and entry surveys.
Cranes, rigging and towing gear
MDP Marine Surveyors & Consultants also provide survey and examination of lifting appliances for all types of land-based and offshore / ship cranes as well as rigging- and towing gear.
IMC Partnership
---
We are delighted to announce a partnership between MDP Marine Surveyors & Consultants and Independent Maritime Consulting, LLC (IMC).
Headquartered in Pompano Beach, Florida, IMC provides a wide range of survey, technical, claims handling, regulatory compliance and legal consulting services to Hull and Machinery and Protection and Indemnity underwriters and the maritime industry in general.
---
MDP Marine and IMC share a common goal and philosophy: To provide high quality services to the maritime community grounded in our core values of service excellence, reliability, quality and integrity.
Curacao is by far the most important location for ship repair work within the Caribbean region. Joining IMC's team of talented marine surveyors will substantially enhance our capabilities in this region.
Recent Projects
---
Offshore Inspection of a circular hull drilling rig, Dry-docking of a research / survey vessel, Various Extended Condition Inspections on Container Carriers, Hull and Machinery Surveys, Loss of Hire Surveys, P&I Surveys, Condition and Valuation Surveys, Performance of an On Hire Survey and Pre-purchase Survey, Owner Representation during vessel handover from Sellers to Buyers, Dry-docking of an AHTS, Various Towing Gear Inspections.
---
MDP Winkel
---
Organization is the Key to Success!
---

---
About MDP Marine
---
At MDP Marine Surveyors & Consultants we strive to provide our services at the highest possible standard ensuring that the exact needs of our clients are met. We stand for professionalism, straightforward attitude, practical solutions, attention to detail and quick response in order to get the job done right.
---
"On behalf of the EGS management and the whole team, we thank you for your time, talent and expertise you had shared with us during the drydocking project of the Geo Resolution. Through your active participation and the fact that you speak the same language with the Shipyard personnel, made it easier. You had made the difference through your dedication and undivided support to our project. Your ideas, enthusiasm and support were most helpful and assisted us in making this drydocking project a success. Again, we thank you for your contributions, time and effort until the completion of the repairs. Looking forward to working with you again."

I was very grateful for the recommendation to use the services of MDP MARINE given to me by a client. They represented our company's interest in a complicated technical case on one of our older tugs. This saved us from having to send a superintendent throughout the repairs process since MDP MARINE was representing us vis a vis the shipyard, the various suppliers and also our insurance appointed surveyor. We were given competent advice as well as regular and comprehensive reports throughout the repair process. I would highly recommend MDP MARINE without hesitation.